Own a piece of women's wrestling history! A special set of twelve turnbuckle pads with the
SHIMMER 100
logo were used on the ring at the milestone event on
Saturday afternoon, April 7, 2018
at the
Pontchartrain Center in Kenner, Louisiana
. We are offering these turnbuckle pads from the show as very unique collector's items. The first nine of the twelve were sold to fans who attended the event live. The last three are up for grabs to those within the United States who would like to purchase them and have them shipped.
SHIMMER 100 Ring Used Turnbuckle Pad - $95.00 + $15 shipping
(These items are only available for shipping to USA addresses)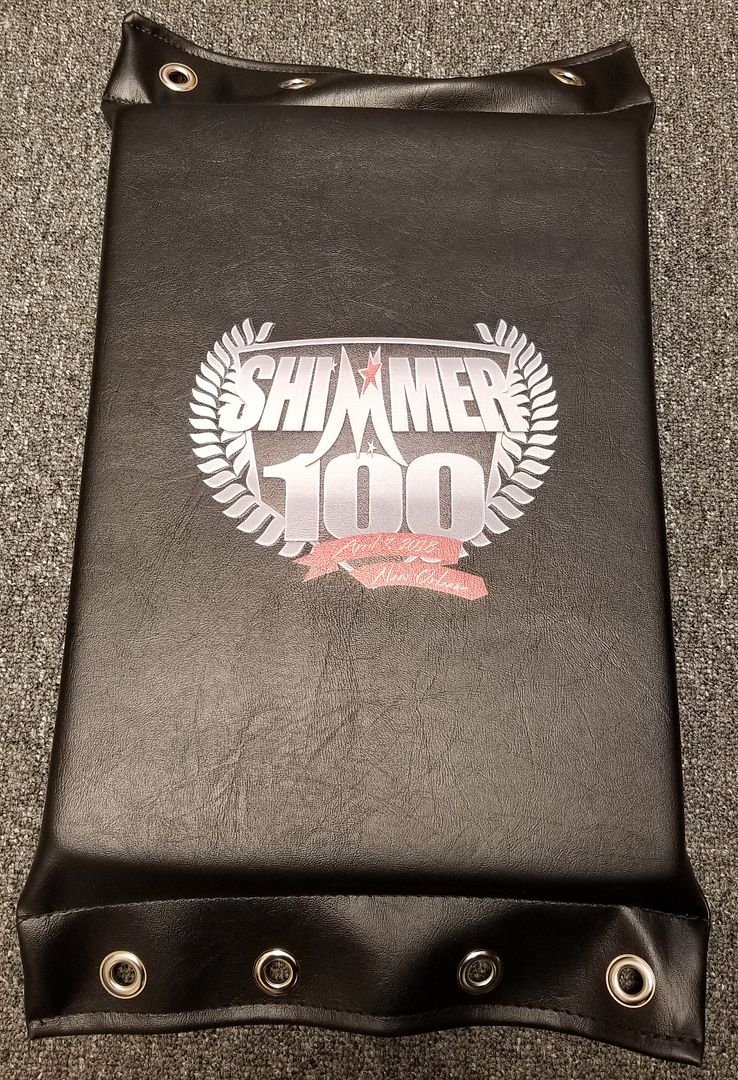 ---
Much like the above turnbuckle pads from SHIMMER 100, we will also be making the twelve turnbuckle pads from the SHIMMER 101-104 weekend of events available as collector's items. These will have the standard SHIMMER logo in white, on black vinyl. If you purchase one of these twelve items,
you must be present at the conclusion of the Sunday, 4/15 event at the Eagles Club in Berwyn, Illinois to claim yours
(we're using the same twelve all weekend long). Again, this is limited to one turnbuckle pad per fan attending the event.
SHIMMER 101-104 Ring Used Turnbuckle Pad - $50.00
(Must be present at conclusion of April 15th event to claim)
---