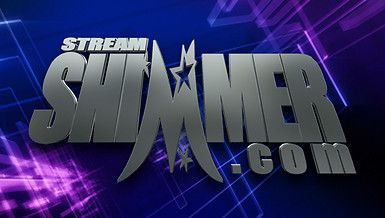 Since 2005, SHIMMER Women Athletes has presented the very best in women's professional wrestling, for American wrestling fans to witness live, and worldwide for followers of the DVD series. As times change, the methods of video content delivery evolve, and SHIMMER now follows suit.
We are pleased to announce the addition of
StreamSHIMMER.com
to the available options for fans of women's wrestling to watch SHIMMER's archive of footage! At a price of $9.99 per month,
StreamSHIMMER.com
offers full SHIMMER events from years past to be streamed on demand, with additional events added to the library on a regular basis in the future. At launch,
StreamSHIMMER.com
features the first 61 events presented by SHIMMER Women Athletes.
Each two to three hour long SHIMMER event is truly an "All-Star Game of Women's Wrestling," featuring top talent from around the globe.
Follow the early years of such athletes as Beth Phoenix, Rebecca Knox (Becky Lynch), Nattie Neidhart (Natalya), Amazing (Awesome) Kong, Daffney, Britani Knight (Paige), Davina Rose (Bayley), "The World Famous" Kana (Asuka), Jessie McKay (Billie Kay), Athena (Ember Moon), Heidi Lovelace (Ruby Riott), Candice LeRae, Nikki Storm (Nikki Cross), Evie (Dakota Kai), Courtney Rush (Rosemary), Crazy Mary Dobson (Sarah Logan), Allie (Cherry Bomb), and more!
The elite women wrestlers in independent wrestling over the years have been featured on events in the SHIMMER series, including competitors like Sara Del Rey, MsChif, Daizee Haze, Cheerleader Melissa, Madison Eagles, Mercedes Martinez, Mia Yim, Serena Deeb, Nikki Roxx, "The Canadian Ninjas" Nicole Matthews & Portia Perez, "The Minnesota Home Wrecking Crew" Lacey & Rain, Allison Danger, Leva Bates, LuFisto, Sarah Stock, Saraya Knight, Kellie Skater, Shazza McKenzie, Kay Lee Ray, Kimber Lee, Nicole Savoy, Jessicka Havok, Vanessa Kraven, Lexie Fyfe, and dozens more!
Through a talent agreement with Joshi 4 Hope in Japan, many of the top stars from that part of the world have also graced the SHIMMER ring, such as Aja Kong, Mayumi Ozaki, Ayako Hamada, Hiroyo Matsumoto, Ayumi Kurihara, Tomoka Nakagawa, Hikaru Shida, Misaki Ohata, Yumi Ohka, and many others!
The
StreamSHIMMER.com
video content can currently be viewed via the player on the web site, the Stream SHIMMER Amazon FireTV App, or via the Stream SHIMMER
Roku
App.
There are two ways Roku users can subscribe to the
StreamSHIMMER.com
content:
- Via Lightcast's Central Subscriber System called "Lightcast EasyPay" or
- Via Roku Billing System
- Note: If a user signs up via Roku Billing system, they can only access our content on Roku.
Visit
StreamSHIMMER.com
to sign up and begin viewing the SHIMMER video archive!
In addition to
StreamSHIMMER.com
for streaming the SHIMMER video content, physical media will remain a priority going forward as well, for fans who have amassed a collection of SHIMMER DVDs over the past 13 years. Additionally,
ClickWrestle.com
will remain the source for downloading individual SHIMMER matches on demand.
Everyone at SHIMMER is excited to offer wrestling fans this new, simple method of viewing the promotion's storied history, featuring over 100 different women athletes from around the world, through
StreamSHIMMER.com
!