For a very, very limited time, we are accepting pre-orders for a new batch of SHIMMER track jackets and hooded sweatshirts. The track jackets are available in four different colors (black, grey, blue, and red), with a white logo on the front and back. They are only available in sizes S through 2XL (they don't make the track jackets any larger). The hoodies are available in black, with a three-color version of the logo, with white, silver, and purple print. They are available in sizes S through 4XL. These are unisex jackets/hoodies, so smaller people, go with the smaller sizes! Shipping costs will be calculated automatically during checkout, based on your location. We are accepting orders from November 13th through November 20th, at which time we will be placing a bulk order to have exactly as many made in each color variation and size as we've received pre-orders for. Please note that these are pre-order only.
We're not getting extras made to sell in the future, so if you'd like one of these made for you, in your size, place a pre-order during this time window.
There is an approximate two week process to have them made at that point, for eventual shipping during early December. For those who may be interested in multiple items, if you have to place multiple individual orders, with multiple shipping expenses calculated, we will refund a portion of the shipping expenses accordingly at the time they ship. This was just the easiest method of creating PayPal buttons for these items.
---
SHIMMER Track Jacket (Black w/ white print)
$55 + Shipping
---
SHIMMER Track Jacket (Grey w/ white print)
$55 + Shipping
---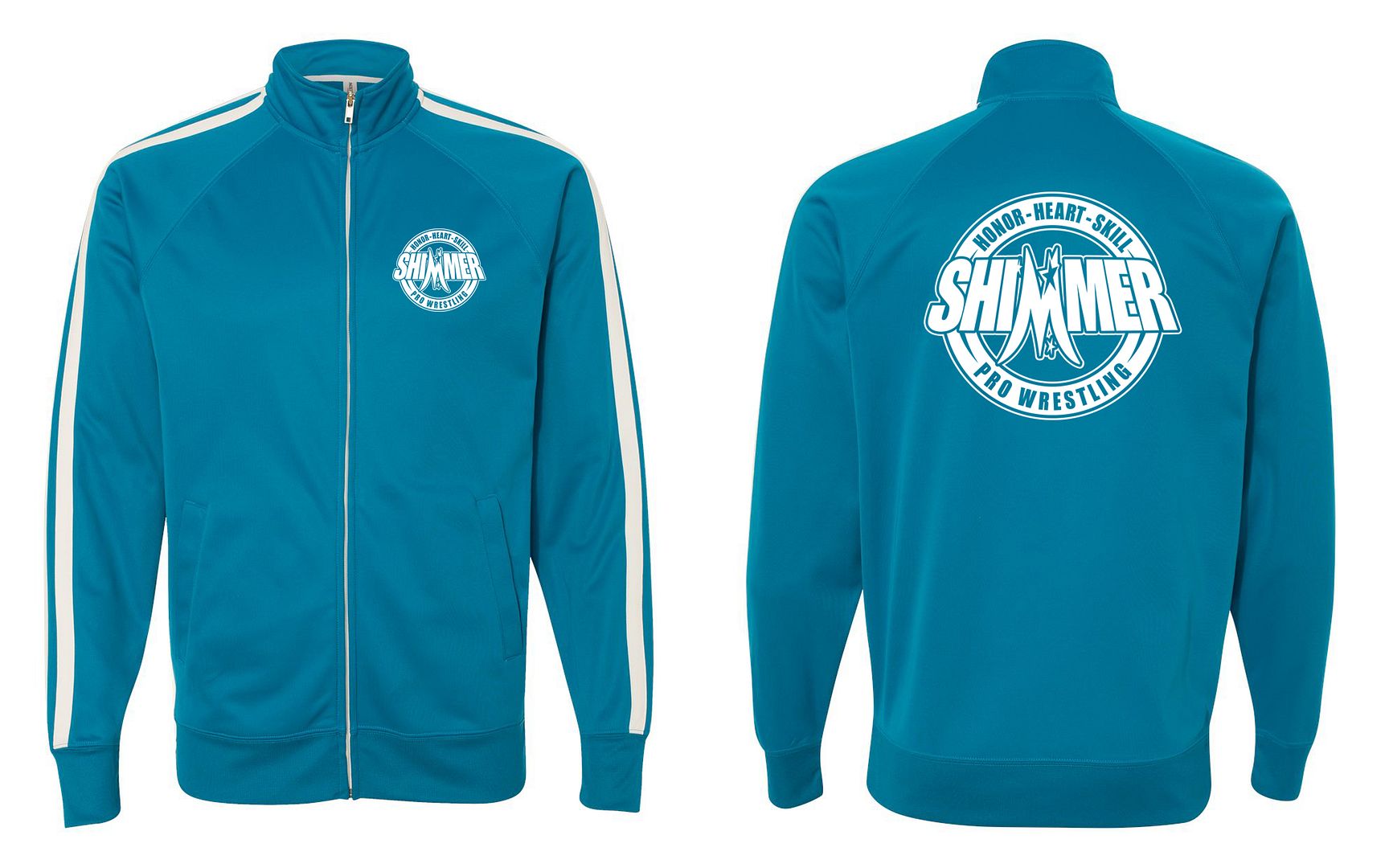 SHIMMER Track Jacket (Blue w/ white print)
$55 + Shipping
---
SHIMMER Track Jacket (Red w/ white print)
$55 + Shipping
---
SHIMMER Zip-Up Hoodie (Black w/ white/silver/purple print)
$45 + Shipping
---
SHIMMER Pullover Hoodie (Black w/ white/silver/purple print)
$40 + Shipping
---