SHIMMER - WOMEN ATHLETES
returns to live action during Spring 2020!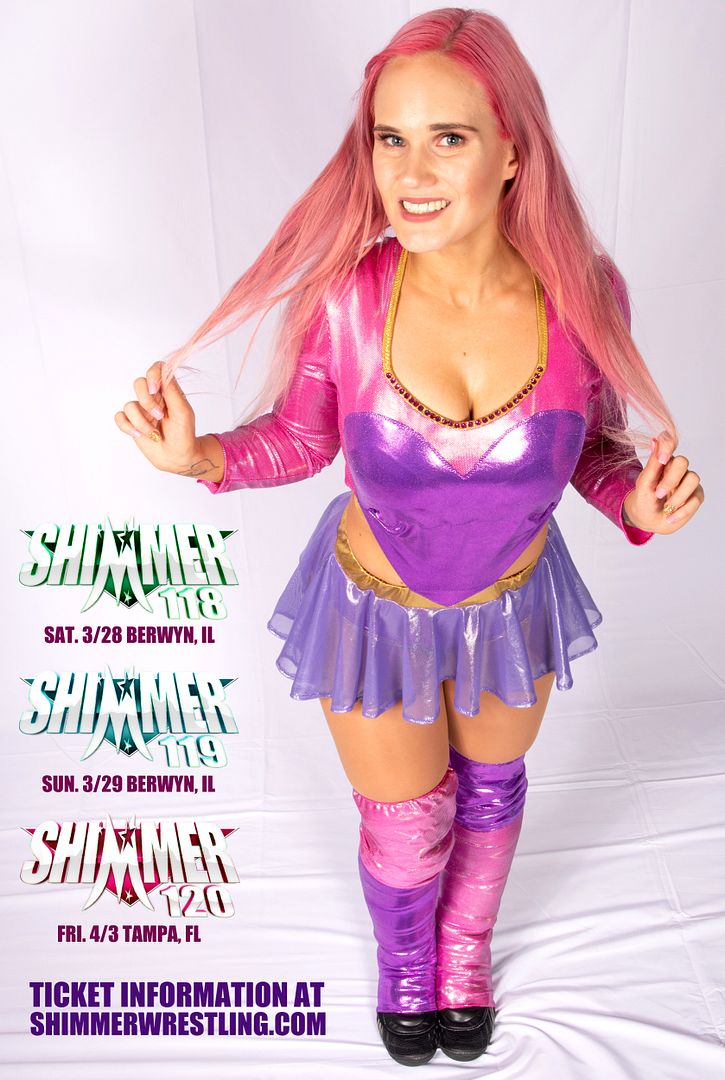 We're back at the
Eagles Club
(6309 26th Street) in
Berwyn, IL
on
Saturday, March 28th & Sunday, March 29th
for
SHIMMER 118 & 119
! If you haven't heard, we're switching to just holding one show per day in Berwyn from this point forward, which means the days will not be as exhausting as in the past, and the ticket prices will also not be as expensive! Bell time for SHIMMER 118 on Saturday, March 28th will be 5pm CT. Bell time for SHIMMER 119 on Sunday, March 29th will be 2pm CT. The events will conclude both days with plenty of time to grab dinner after the show concludes, and early enough for those from out of town to begin their journey home early Sunday evening.
Tickets are now on sale for the March 28th & 29th events. We've switched to using Ticketleap as our ticketing service, rather than physically mailing tickets, as we have previously. The SHIMMER Ticketleap page can be found at
shimmer.ticketleap.com
. Specific seats can be selected on the seating chart when visiting the Ticketleap page on a desktop computer. The mobile version of the site only allows for selecting a specific price bracket and section.
During the checkout process, PayPal will charge an extra "shipping" fee, but
that will amount will be refunded back to you within 24 hours of purchase
. It's one of the bugs that we have yet to figure out how to fix with our new ticketing setup. Below is a look at which reserved seats are still available for each day.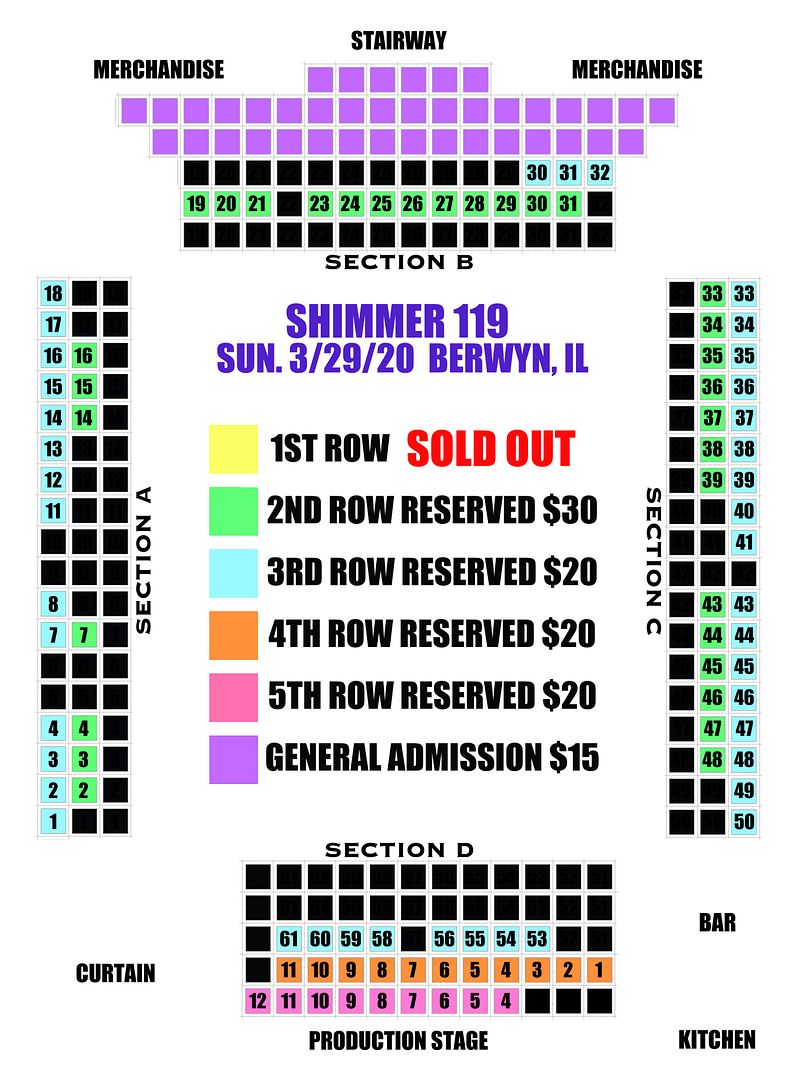 Then, we're headed to Florida during WrestleMania weekend!
SHIMMER 120
will take place on
Friday, April 3rd
as part of
WrestlExpo
(alongside EVOLVE, PROGRESS, wXw, and others) at the
Bryan Glazer JCC
(522 N. Howard Ave.) in
Tampa, FL
! Bell time will be 4pm ET. The Bryan Glazer JCC is the site of the former Fort Homer Hesterly Armory, where Championship Wrestling From Florida used to hold their events in Tampa! Tickets are now on sale
here
!

---