SHIMMER - WOMEN ATHLETES presents SHIMMER 116 & 117 later TODAY, Sunday, November 3rd, at the Berwyn Eagles Club (6309 26th Street) in Berwyn, IL. Bell time is Noon CT. One ticket grants you admission to the two full events which will be held between Noon and approximately 6pm, with an intermission and a meet and greet with the wrestlers between the two shows. Tickets can be purchased in advance using the PayPal buttons below, or at the door this afternoon. Join us!
Already signed for today in Berwyn...

***Four-Way Elimination SHIMMER Championship Match***
(Champion) "The Queen of Suplexes" NICOLE SAVOY vs. "The Ballsy Badass" SHOTZI BLACKHEART vs. "The Crown Jewel" KIMBER LEE vs. "Hell's Favorite Harlot" PRISCILLA KELLY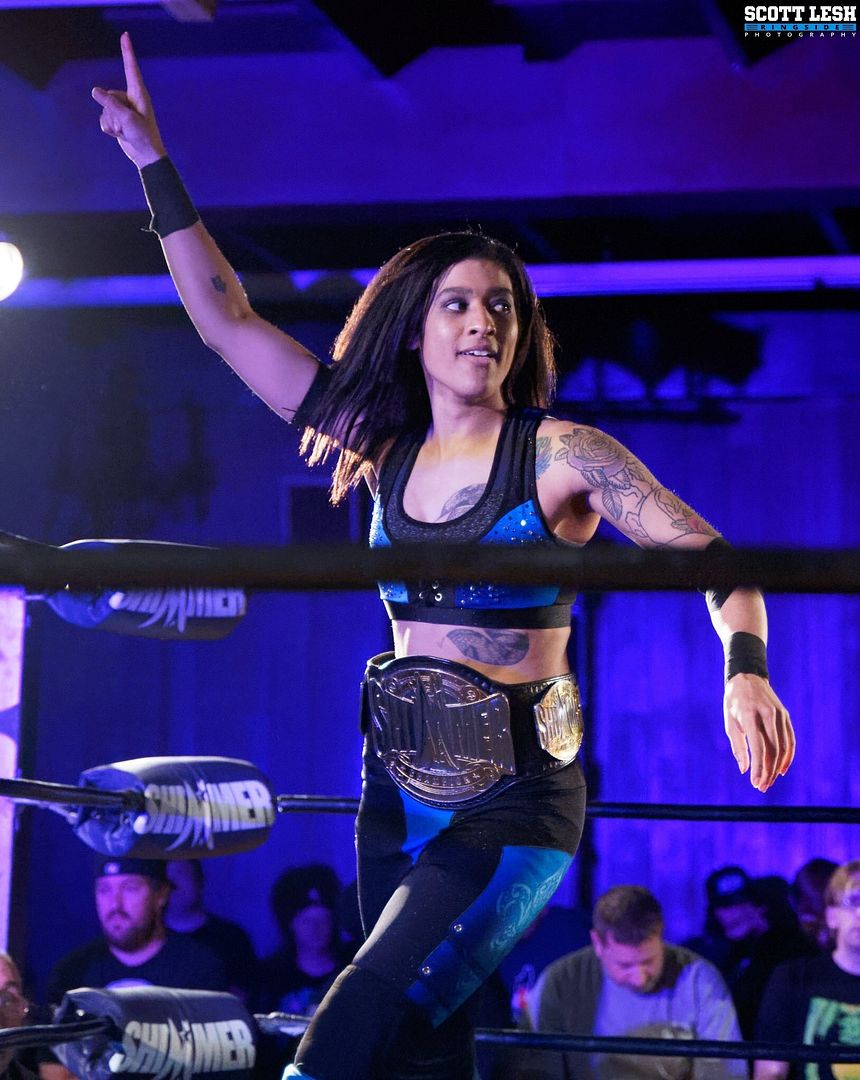 SHIMMER Champion Nicole Savoy captured the title at SHIMMER 99 during November of 2017 by defeating SHIMMER Original "The Latina Sensation" Mercedes Martinez. During the time since, she has successfully defended the title on 17 occasions, across three different countries. This past week, she also surpassed former title holder MsChif's record 715 day reign as SHIMMER Champion. Sunday in Berwyn, Savoy puts her abilities to the test, as for the second time during her reign, she puts the belt on the line in a Four-Way Elimination Match!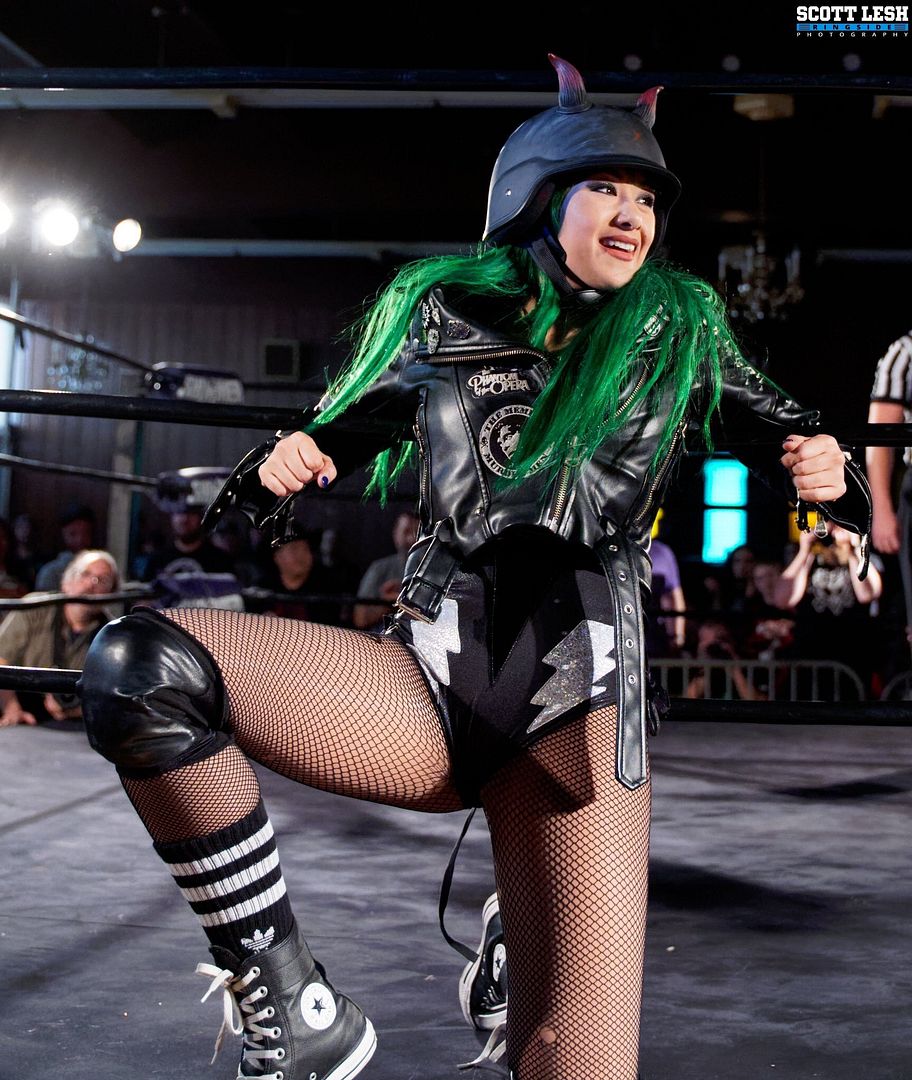 It's no secret that Shozi Blackheart's final matches on the independent scene are this weekend at SHIMMER. She will soon be reporting to NXT to move on to the next stage of her pro wrestling career. However, Shotzi declared on Saturday at SHIMMER 115 that she doesn't want her final SHIMMER matches to be meaningless. Shotzi picked up victories in her bouts on SHIMMER 114 and 115, and reminded everyone that she has never received a shot at the SHIMMER Championship, and asked for a title shot. SHIMMER office representative Lexie Fyfe agreed that Shotzi deserves the opportunity, even though she is leaving. If Blackheart is able to become SHIMMER Champion this weekend, she will go down in history as a SHIMMER Champion, and then the promotion will simply hold a tournament to determine a new champion during Spring 2020.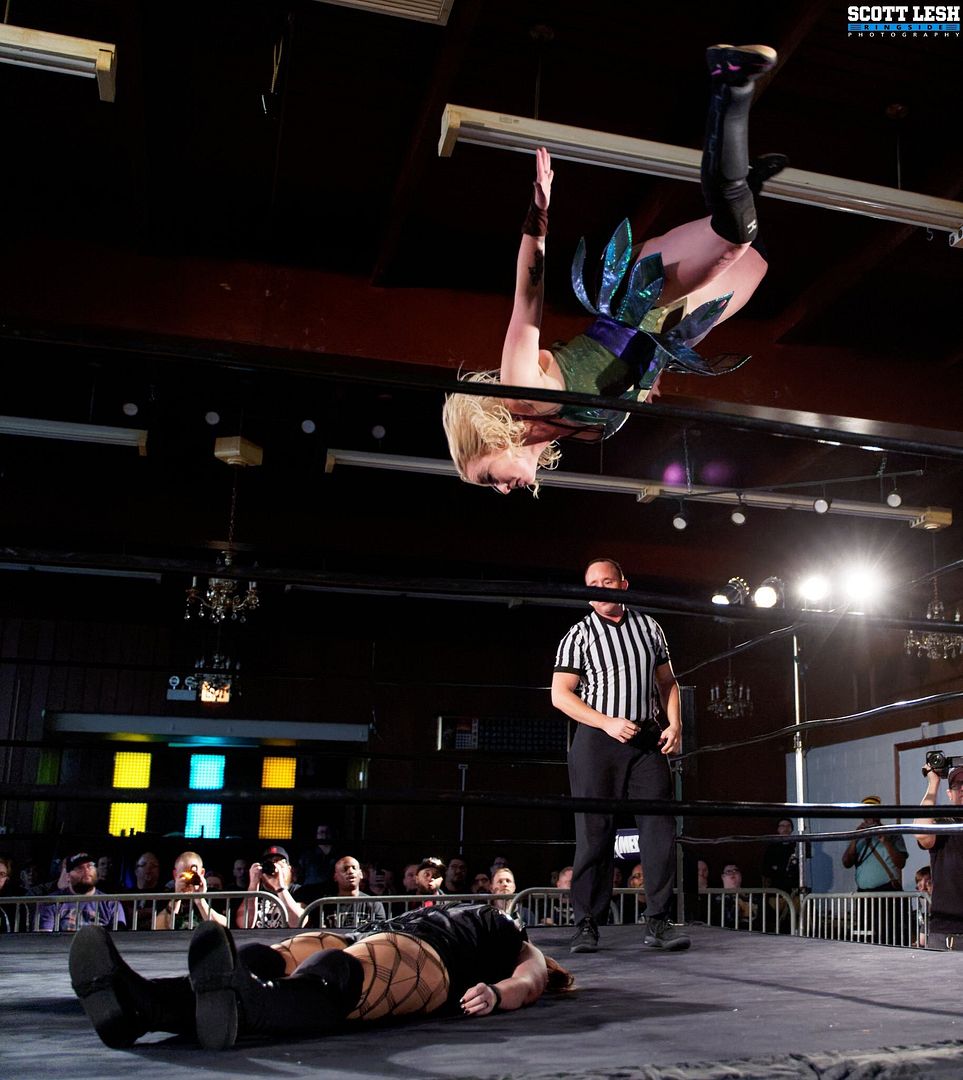 At Saturday's show, after hearing that Shotzi would be granted a SHIMMER Championship opportunity, Kimber Lee quickly interrupted and reminded everyone that she has also had several big victories, and in her SHIMMER 115 match, defeated one of the toughest former SHIMMER Champions in history, Saraya Knight. She declared that she was deserving of the title shot instead of Shotzi.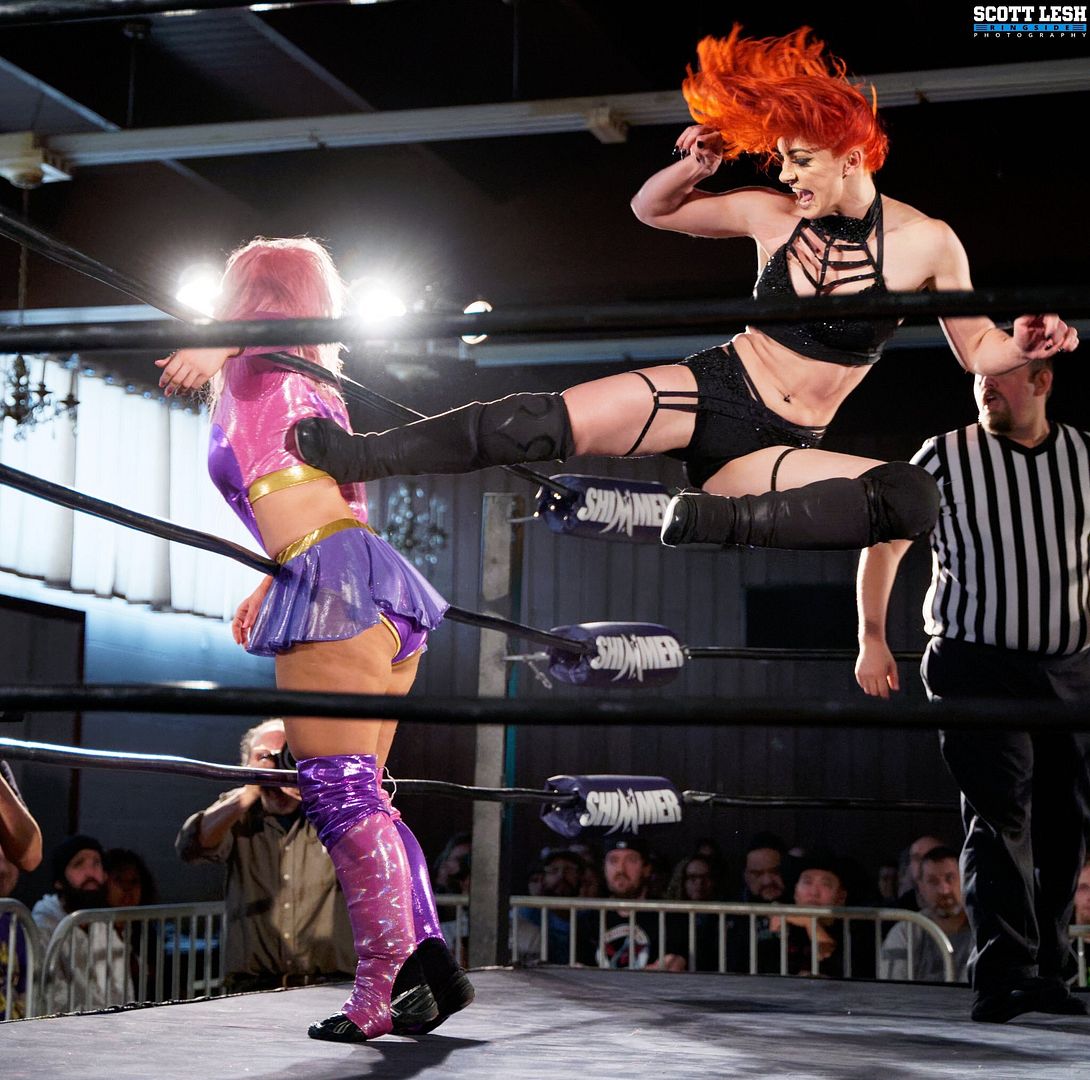 Newcomer Priscilla Kelly then joined the conversation, pointing out that not only did she come out the winner against three SHIMMER veteran competitors at The Summit in Toronto earlier this year, but she also was undefeated on SHIMMER events in Berwyn as well. Lexie Fyfe then determined that, since all three wrestlers made valid arguments for getting a shot at the SHIMMER Championship, all three would be challengers in an elimination match on SHIMMER 116 on Sunday!

***SHIMMER Tag Team Championship Match***
(Champions) "Team SeaStars" ASHLEY VOX & DELMI EXO vs. "Team Blue Nation" CHARLI EVANS & JESSICA TROY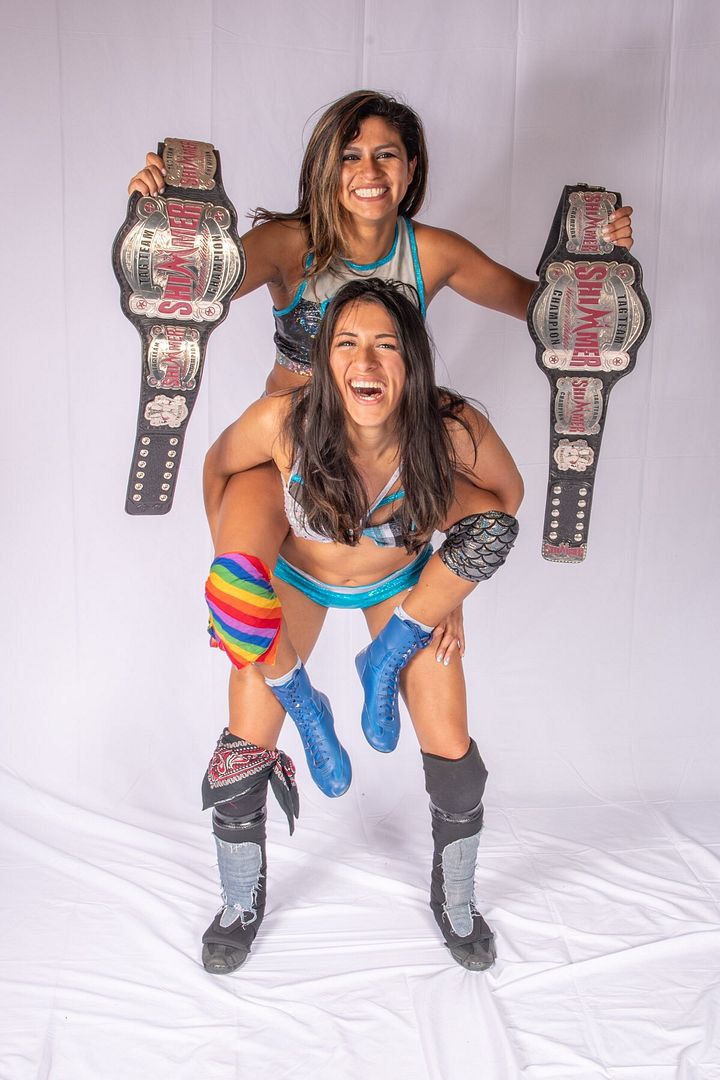 History was made on Saturday night in Berwyn, as Ashley Vox & Delmi Exo put an end to the SHIMMER Tag Team Championship reign of SHIMMER's OG's, Cheerleader Melissa and Mercedes Martinez. On Sunday in Berwyn, Team SeaStars defend against the world traveled duo of Charli Evans and Jessica Troy!
***Three-Way Elimination Match For Interim Heart of SHIMMER Championship***
"The Galaxy's Greatest Alien" KRIS STATLANDER vs. "The Renaissance Woman" HYAN vs. RHIA O'REILLY

***Grudge Match***
"The Havok Death Machine" JESSICKA HAVOK vs. "Equal Opportunity Ass Kicker" RUBY RAZE
"The Bird and The Bee" WILLOW NIGHTINGALE & SOLO DARLING vs. "Top Dogs" SKYLAR & DAVIENNE
PLUS: "The Latina Sensation" MERCEDES MARTINEZ, CHEERLEADER MELISSA, BIG SWOLE, HOLIDEAD, VEDA SCOTT, "The Party Unicorn" LAYNIE LUCK, ZOEY SKYE, KELLYANNE, "HEARTcore" SHAZZA McKENZIE, MARTI BELLE, BRITTANY BLAKE, NEVAEH, BEL PIERCE, "AK47" ALLYSIN KAY, and more!
Join us in Berwyn today beginning at Noon CT! Tickets purchased using the PayPal buttons below will be held for you at the door. Tickets can also be purchased at the door this afternoon.
---
SUNDAY, NOVEMBER 3RD TICKETS
SHIMMER 116 & 117 (Sun. 11/3) THIRD ROW RESERVED TICKET: $40
SHIMMER 116 & 117 (Sun. 11/3) FOURTH ROW RESERVED TICKET: $40
SHIMMER 116 & 117 (Sun. 11/3) GENERAL ADMISSION TICKET: $30
---